Bodies Of Art
June 19, 2015
Having the opportunity to work with the World Body Paint champion is not something you sniff at, so when Sofia Bue Petersen approached me to help her create an underwater image when I was in New Zealand I jumped at the chance!
Sofia spent 8 hours creating this artwork on our model Jane Wenley using special waterproof paints, and it looked amazing especially when it was completed with the incredible hairstyle by Warren Dion Smith. Once we got in to the pool Jane's training as a dancer (and integral part of The World Of Wearable Arts) shone through, as she proceeded to cut some beautiful shapes under the water.
I'm so happy with the results and looking forward to seeing the final images showcased in Sofia's collection Bodies Of Art.
Massive thanks to Pauline for assisting and Neil for the behind the scenes images!
(Teaser) Bodies Of Art with Sofia Bue Pedersen from Brett Stanley Photography on Vimeo.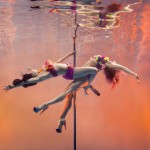 Previous post Underwater Pole Dance Photoshoot – Sydney 2015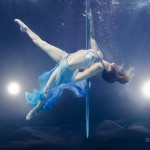 Next post Karry Summers