Underwater Photoshoot Tour 2015
September 26, 2015
USA, Australia, & New Zealand
Overview – Who Can Attend – Location & Dates – Prices – Book
Brett Stanley, our underwater photographer and the man behind the Underwater Pole Dance/Fitness series, is taking his unique photography on tour, with dates in Los Angeles, Sydney, and New Zealand.
Brett's work has been featured in Cosmopolitan Magazine, ABC NEWS, and the New York Post, and now here's your chance to experience it yourself!

"I seriously cannot wait to do another shoot with you. One of the coolest things I have ever done!"
---
Overview
From the moment you arrive at our watery studio you'll be guided every step of the way, from professional makeup* to posing coaching and essential tips on how to hold your breath! Our team has been shooting underwater for a while now so they know what will work and how to get the most our of your sessions.
Although our Underwater Pole Dance series is very popular, we offer many different styles you can choose from:
Pole Dance/Fitness
Our underwater pole dance photoshoots are a great way to experience an entirely different way of pole dancing. The weightless nature of water creates an environment where you can try different moves and pole tricks, and maybe make up a few yourself! Whilst it may look easy on the surface, Underwater Pole is certainly a work out.



Ethereal Beauty
If you've ever had dreams of flying or just want to float in slow motion then our Beauty shoots are for you. Ranging from graceful fabric play to a simple bikini or swimsuit, we will teach you how to use the water  to create some stunning images.



Aerials
Whether it's hoop, silks, chains, or trapeze it's going to be stunning underwater! Just like our Pole Dance sessions this is a whole new world of gymnastics, with not just amazing poses but incredible movements as well.



Cosplay & Mermaid
Do you have a wardrobe full of costumes that are just asking to be taken to the next level? Bring your cosplay gear or even your mermaid tail along to your session and we will show you how to make the most of it!




With our Underwater Photoshoots you come away with some spectacular images that will not just look great on your wall and be the perfect present, they will be the talk of the internet on your Facebook or Twitter profile as well!
"It was my first time doing anything underwater but Brett gave me lots of prep before hand and made it an awesome experience. Super happy with the result and would totally recommend it!"
---
Who Can Attend?
These shoots are for everyone, no modelling or dancing experience necessary!
Anyone can attend our photoshoots, it's not just for models. We've worked with people of all ages and abilities, male AND female, professional dancers to regular people who want to try something extraordinary. We've even had clients who can't swim, but wanted to push themselves to achieve a great photograph!
We've also worked with children and family groups, which is great fun and a change from the usual family portrait.
"The photoshoot was an amazing experience. I would like to say 'once in a lifetime', but I certainly hope I get the honour of doing this again."

---
Location & Dates
USA
18 & 25 Oct 2015 – Beverly Hills, Los Angeles (SOLD OUT!)
NEW ZEALAND
3 & 5 Nov 2015 – Auckland (SOLD OUT!)
11 & 13 Nov 2015 – Wellington (FEW SPOTS LEFT)
AUSTRALIA
24 & 25 Nov 2015 – Willoughby, Sydney (BOOKING FAST)
(All pools are heated)
---
Packages & Prices
Although these shoots are quite expensive to organise we've tried to keep the packages affordable. We can also shoot group or doubles sessions at a reduced price (see Optional Extras), which is great if you have a partner or significant other you'd like to shoot with.
(Prices are in local currency)
Deluxe Package ($450)
2 x Looks/Costume Changes
2 x 30 Minutes In The Pool
3 x Retouched Images
Private Online Gallery (for viewing & ordering images)
Modelling Guidance
Breath Hold Coaching
Basic Package ($295)
1 x Look/Costume Change
30 Minutes In The Pool
2 x Retouched Images
Private Online Gallery (for viewing & ordering images)
Modelling Guidance
Breath Hold Coaching
Optional Extras
Underwater Makeup*: $85/person
Extra look/costume change: $100
Additional person per shoot (Doubles or Group): $100/person
Additional retouched images: $75/image
* (Makeup needs to be specifically waterproof or it will come off once you get in the pool. We will have one of our experienced underwater makeup artists at the shoot for you,. Alternatively you are more than welcome to organise this yourself)
"Thank you Brett!! They look amazing!! Only positive feedback – you were brilliant at directing someone who has never before shot underwater and very professional."
---
How To Book
Places are very limited, so please email us to book. Include the Date and Location you're interested in along with your Name, Email Address, and Phone Number.

"Experience of a lifetime! Fantastic shots!"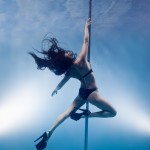 Previous post Las Vegas – Underwater Photoshoots 2015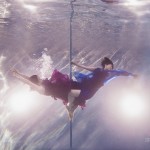 Next post Japanese TV Feature