Aerials Underwater
September 29, 2015
Underwater Aerials
Before we embarked on the juggernaut that is Underwater Pole Dance, we had the idea for shooting Submerged Aerial Sports!

Our photographer Brett worked with some of the best aerial artists to bring this dream to life, starting with the amazing Tanya Drewery who performed Underwater Chains, and Sara Anderson Kidston with Madison Turner on Underwater Lyra (or Aerial Hoop). The results were incredible, and pushed Brett to work with more talented aerialists on even more ambitious shoots.
The performers really pushed themselves with these photoshoots, as Aerial Chains, Hoop, Trapeze, and Silks are not easy on land let alone under the water.
As with everything below the surface, things became more complicated for the performers. An inability to communicate or see very well, as well as holding their breath whilst posing in almost zero-gravity certainly upped the difficulty. The majority of the shoot was held in a 5m deep pool, with amazingly crystal clear water, allowing the aerialists plenty of room to move about and perfect their moves.
Needless to say, these guys truly knocked it out of the park!
Photographer: Brett Stanley
Performers: Tanya Drewery, Sara Anderson Kidston, Madison Turner, Abigail Rose, Evelyn Coulson, Andrea Knox, Mary Weir, Aaron Burr, Tess Munro Pedreros, Pipi-ayesha Evans, Sara Brough, Douglas Seivers Jarrett.
Assistant: Scott Weddell
Makeup: Miss Dom, Andrea Hows, Kelly Manu
Video Footage: Michael Farr
Watch the Behind The Scenes video for more:
Underwater Aerials – Behind the Scenes w/ Brett Stanley Photography from Brett Stanley Photography.









Brett uses Aquatica underwater housings, Canon cameras, and Sea and Sea underwater lighting solutions.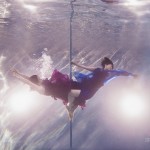 Previous post Japanese TV Feature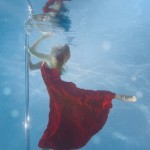 Next post Anastasia Skukhtorova