Australian Tour 2015
May 13, 2015
Underwater Photoshoot Tour
Australia – June/July 2015

Now taking bookings for Sydney (30/6) and Perth (13/7 & 14/7).

Email info@brettstanleyphoto.com to book your slot.
Overview
Our underwater photoshoots are a great way to experience an entirely different way of taking portraits. The weightless nature of water creates an environment where you can go wild with your imagination, and come away with some spectacular images, that will look great both on your wall and Facebook or Twitter profile as well!
We help you every step of the way, from giving concept advice to breathing techniques once we're in the pool.
Who Can Attend?
These shoots are for everyone, no modelling experience necessary!
Anyone can attend our photoshoots, it's not just for models. We've worked with everyone from children to adults, professional models to regular people who want to try something extraordinary. We've even had clients who can't swim, but wanted to push themselves to achieve a great photograph!
Locations & Dates
We will be adding more dates as our venues are confirmed. All venues are indoor with heated pools.
Sydney – 30th June (Offering Underwater Pole Dance)
Perth – 13/14th July

Packages & Prices
Although these shoots are quite expensive to organise we've tried to keep the packages affordable. We can also shoot group or doubles sessions at a reduced price (see Optional Extras), which is great if you have a partner or significant other you'd like to shoot with.

Deluxe Package ($450)
2 x Looks/Costume Changes
2 x 30 Minutes In The Pool
3 x Retouched Images
Private Online Gallery
Coaching & Guidance
Basic Package ($295)
1 x Looks/Costume Changes
30 Minutes In The Pool
2 x Retouched Images
Private Online Gallery
Coaching & Guidance
Optional Extras
Underwater Makeup*: $75/person
Extra look/costume change: $100
Additional person per shoot (Doubles or Group): $100/person
Additional retouched images: $75/image
* (Makeup needs to be specifically waterproof or it will come off once you get in the pool. We will have an experienced makeup artist at the shoot for you, or you are more than welcome to organise this yourself)
How To Book
Places are very limited, so please email us to book.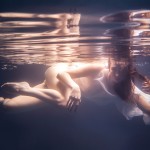 Previous post New Zealand Tour 2015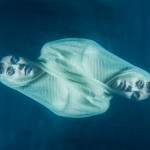 Next post Drifting