Underwater Modelling Workshop – Tulum Mexico
June 9, 2019
Underwater Modelling Workshop
Tulum, Mexico, 12-15 October 2019
Learn how to pose underwater at the amazing freshwater Cenotes in Mexico!
ONLY ONE SPACE LEFT!
Join professional model, freediver, and author of a posing guide for models, Kristy Jessica, and acclaimed underwater photographer Brett Stanley on a 3 night trip to the Mexican Cenotes where you will learn the subtle art of posing underwater – along with tips and techniques to increase your comfort and breath-hold time in the water.
[ngg src="galleries" ids="14″ sortorder="522,526,523,527,524,540,525,528,529,538,531,535,542,532,537,533,539,534,536,530,541″ display="photocrati-nextgen_pro_horizontal_filmstrip"]
Who is this for?
This workshop/retreat is for anyone looking to learn or perfect their underwater modelling, whether it's your first time or you're an experienced model.
Who are the instructors?
Kristy Jessica

Modelling since she was 18, Kristy travels the world as a professional model and mentoring others in the industry. She has started an organisation in Seattle to host group photo shoots, teach posing classes, and facilitate workshops. Kristy also published her second Posing Book recently (Ebook & Print are available!) and has released a documentary about freelance modelling! She is a very down to earth woman, driven, motivated, and a great communicator which makes working with her a dream.
Brett Stanley

Photographer Brett Stanley has been obsessed with all things underwater since he was a child, growing up as a water baby he was almost never out of the family pool. Drawing on this, Brett has spent the last 6 years channelling all his energy in to creating imaginative and innovative images underwater. Working as a full time portrait photographer has meant that Brett has created a large body of underwater work, giving him a unique insight in to how to get the best out of his models, and what will and won't work below the surface. Brett's work has been published worldwide, and his underwater images have been used for book covers, album covers, and magazine covers. His relaxed attitude and calm nature make him perfect for teaching others how to stay safe and relaxed under the water.
What is included?
3 nights of lodging at a private oasis
(Pool, BBQ, Wifi, Rooftop access, kitchen, private bathrooms, AC, and more!)
Transportation to and from Cancun airport
Transportation to the cenotes
Prepared meals (please notify of dietary requirements)
Posing coaching specific to underwater modelling
10 Professionally edited images by Brett Stanley
What will I learn?
Brett & Kristy will be teaching the basics and in depth techniques of underwater modelling, including:
Posing & playing to camera
Breathing & stretching exercises to maximise breath-hold
Techniques for looking relaxed
How to keep eyes open
Buoyancy control
Working with fabrics & dresses
Underwater Makeup & wig basics
Controlling hair underwater
Communication & safety skills
Where will it be held?
We will be hosting the workshop at our private oasis in the heart of cenote country, Tulum, where we will have access to a private pool, wifi, & air conditioned accomodation. We will have private or twin share rooms available, each with their own bathroom.
When is it?
12th – 14th October 2019
October 12
Arrive at Cancun airport, then transport to our Oasis.
Dinner
Optional night time photo session in the pool with Brett.
October 13
Breakfast
Morning practice & underwater modelling techniques in our private pool, photo session with Brett.
Lunch
Afternoon travel to the cenote to explore and put the morning's lessons into practice with another photo session in the amazing clear water!
Dinner
Evening photo review – get feedback on your shots with Kristy & Brett
October 14
Breakfast
Morning trip to the cenotes to shoot
Lunch
Afternoon trip to the cenotes for more shooting
Dinner
Evening photo review
October 15
Morning check out of the Oasis
October 15 – 17: We do have the option to stay longer at the Oasis for anyone wanting to spend more time exploring the area, see costs below for details.
What are the costs?
Special $100 discount, if deposit paid before July 15
Shared room: $969/person
Private room: $1269/person
Additional nights accomodation: $90 per night per person.
(each room has 2 beds & private bathroom)
After July 15 prices increases to $1369 (private) or $1069 (shared room)
How to to book!
Simply email us with the following details, and we will get back to you with availability: Full Name, Email Address, Phone Number
We also require a $300 non-refundable deposit to secure the booking.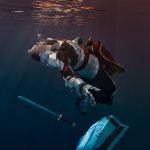 Previous post New York Underwater Photoshoots 2019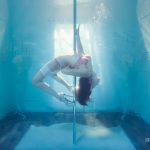 Next post Underwater Room Photoshoot – Las Vegas